Several years ago, we released a product to allow control of UPB devices and scenes using Amazon Alexa and Google Assistant. This product, composed of hardware, software, and the cloud, was installed in many different installations and performed quite well.
There were a few problems with that solution: Cost, reliability, and the cloud maintenance required. Over the last few years it was no longer possible to obtain the hardware at the price point needed, plus the cloud maintenance costs became too large to continue to offer this product for sale.
The new solution uses off-the-shelf hardware components and the cloud facilities of an existing well-designed, well-developed, and well-maintained automation system: Hubitat. That one change alone - not to support our own cloud solution - makes it possible to offer a new more reliable and lower cost solution for UPB installations.
Because we opted for using hardware products not developed in-house, this solution is not a "open the box, connect, and go" type of solution. It takes some step-by-step work to install. But once that install is completed, all our in-house and beta testing shows it to be a very capable, reliable, and cost-effective solution.
We supply only the software bits needed to make this all work. We don't sell the hardware you will need. As many of you are commercial installers of automation gear, it is likely that you can purchase the necessary hardware at prices below retail so you wouldn't welcome any mark-up we would add. We're sure you have you favorite retailers and they probably have the gear needed as no items are obscure or difficult to find. The documentation has links to retail sites we use, but where you purchase is up to you.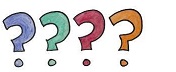 Still have questions about this new direction? We have a brief FAQ that hopefully answers your most common questions.
Are you using a previous version of the Voice UPB Bridge? Here is an important announcement for you.